We offer more than 20 sports and have the facilities, coaches and passion to help your child reach their potential in every one of them.
Sports play a significant role in the life of Pittwater House students. Sports are a key part of our curriculum and students take part in both recreational and competitive sports.
To reflect our commitment to giving our students the best facilities, we offer world-class sporting facilities right on campus, including a heated pool, a full sized playing field, all-weather courts and an indoor sports complex. Learn more about our facilities.
A sport for every passion
Your child will have the opportunity to try and excel in a wide variety of sports:
AFL

Athletics

Baseball

Basketball

Canoeing

Cricket

Cross country

Fitness classes

Golf

Gymnastic

Hockey

Mod league

Netball

Rugby union

Running clinics

Soccer

Softball

Snow sports

Strength and conditioning classes

Surfing

Swimming

Tennis

Touch rugby

Triathlons

Volleyball

Water polo

Other sports can often be arranged upon request.
To view our comprehensive co-curricular sports program, please click here. To see our Junior School sports choices, please click here. View all Senior School sports choices here.
If your child specialises in a sport that isn't listed and is not part of the competitive associations, please contact Mrs Sue Grigg on [email protected]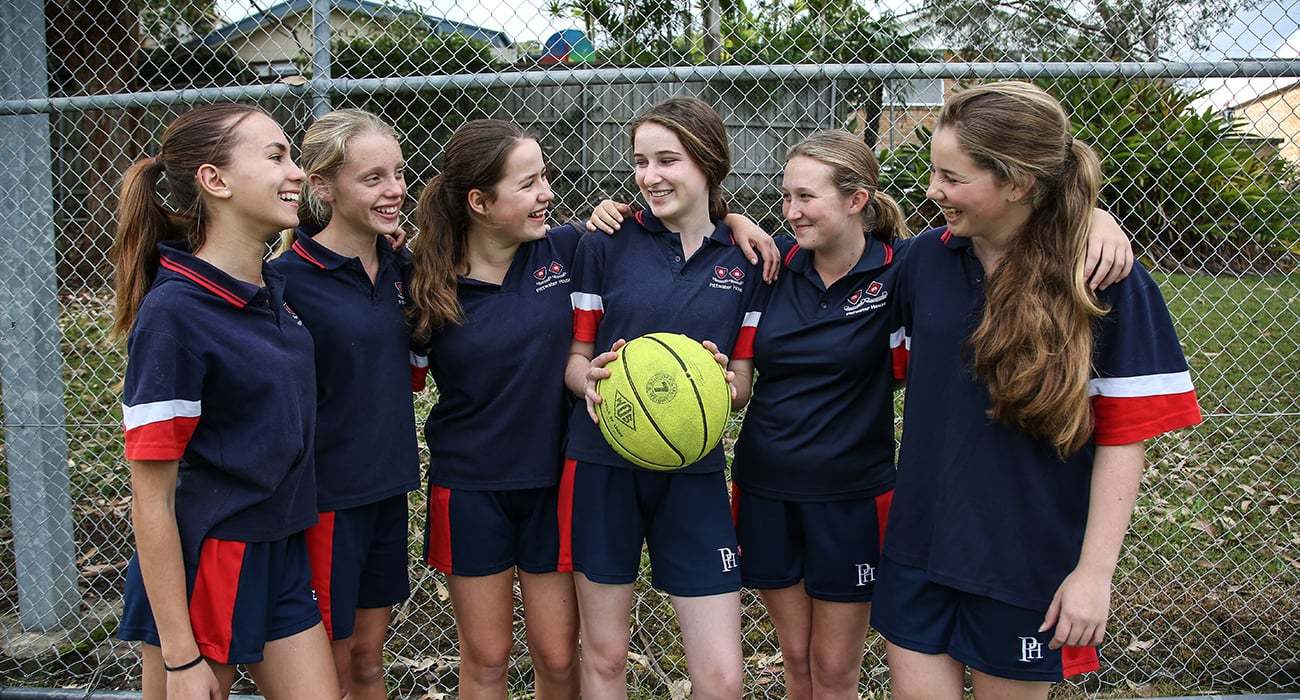 Together Everyone Achieves More
Competitive and representative sports
Pittwater House competes in inter-school competitions hosted by the Combined Districts Secondary Sports Association (CDSSA) and the Association of Independent Co-educational Schools (AICES). Many sports also offer the opportunity to qualify for regional, state and national levels of competition.
Specialised coaches
We employ sports coaches who are specialists in their field. This helps your child develop their skills under professional guidance, giving them that added edge.
"Students take part in both fun and competitive sports."